WELCOME
to COILTEC.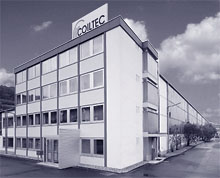 Welcome to COILTEC!
Nice to see you on our Website! Here, we would like to show you something interesting about us and our product range without wasting your time.
First the most important thing:

COILTEC, an international trading company for rolling mill and auxiliary equipment, offers an exclusive choice of second-hand machines ex store.
Complemented by new machines, you will find the product range of one of the leading companies in Europe.
Above all, these pages have one goal: you should be fully informed about our latest products as fast as possible.
You will not find time consuming infotainments and advertisements, but simply the special information which you are looking for.